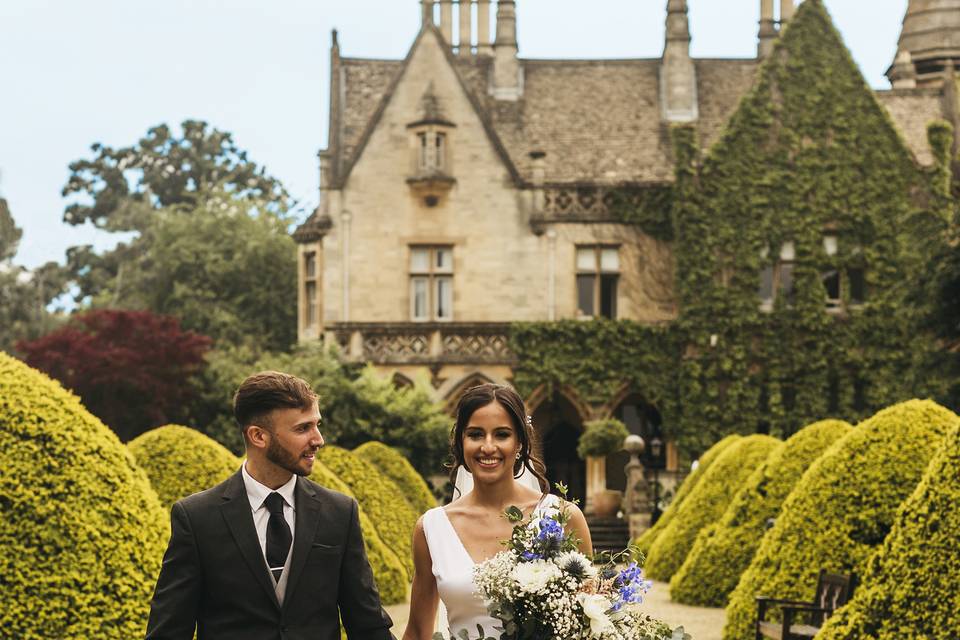 The United Kingdom has a huge range of beautiful places to hold a wedding, but more and more people are choosing to wed in Gloucestershire. This county surely has much to offer, but why are many people now choosing it? Let's look at some of the top reasons!
Location, location, location
Most weddings see family and friends travelling from all over the country – and even the world – to enjoy such a special day. If you have loved ones travelling for your wedding, it's a good idea to choose an easy to get to location. Gloucestershire is easily accessible from both the north and south, with airports as close as Birmingham and Bristol, as well as being in easy reach of London. While it is in the South West of England, it's still very convenient for guests and the wedding party alike.
Great entertainment
You don't have to be in a major city to get the best entertainment! There are plenty of acts and Gloucestershire wedding bands based in the area. Whether you want pop covers, classical music, or a world-class DJ, Gloucestershire has plenty to offer.
Plenty of venues
The wedding venues in Gloucestershire are varied enough to please every bride and groom. Do you want a stunning castle or manor house to stage your big day, or would you prefer to embrace the beauty of a water park? From hotels to universities, there will be a venue that is perfect for you. Gloucestershire boasts a good mix of town and country, whether you want to enjoy quiet surroundings or something more bustling.
Natural beauty
Perhaps the biggest reason that those planning weddings look to Gloucestershire is because of its stunning natural beauty. There is plenty of countryside to enjoy which can give your day that extra sense of romance, as well as enjoying a peaceful and serene area. This is perfect for nature lovers or those who want that enchantingly Instagrammable wedding photo!
Ideal for a staycation
With no one being quite sure how much they can travel or when rules will change lately, one of the great things about Gloucestershire is that it's the perfect place for a mini-moon. While you might not be going on your full honeymoon just yet, this lovely county is the ideal spot for a relaxing staycation either before or after the wedding itself… so you can extend the festivities that little bit longer and enjoy one of the UK's most lovely counties.
As you can see, there are so many reasons to choose Gloucestershire as your wedding destination. Whether you want to take advantage of the area's beauty spots or enjoy some of the fantastic local entertainment, could Gloucestershire be the place for your big day?